Work from Home Positions - Available NOW!
To speak with a Recruiter, call (718) 393-4426
At GCS we believe our success comes from the quality of people.
GCS is devoted to creating and maintaining a diverse and inclusive work environment and is proud to be an equal opportunity employer. Careers at GCS are available to everyone without regard to race, color, religion, gender, gender identity or expression, sexual orientation, national origin, disability, age or veteran status. We employ great people from a wide variety of backgrounds, not just because it's the right thing to do, but because it makes our company stronger.
Great customer service begins with friendly and helpful people. Come join our team and be part of a people-first culture.
GCS provides training and on-going support. We offer competitive wages and benefits, a professional work environment and promote from within.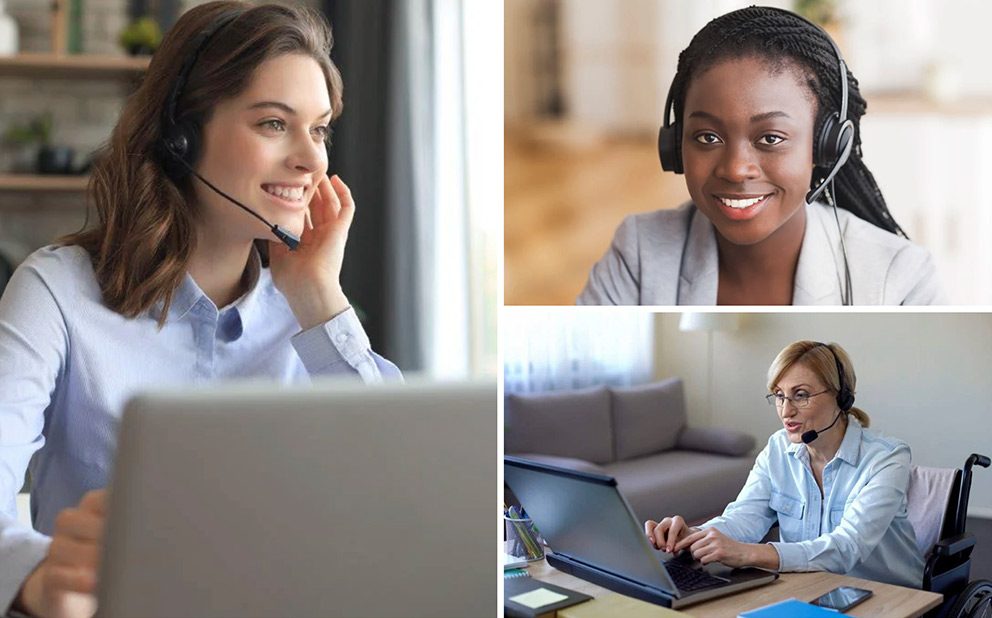 Customer Service Representatives
Apply Now for Work from Home & in Call Center Positions. Be the heartbeat of our organization. Directly field customer requests and find innovative solutions. Uncover new abilities and skills.
Put Your Skills to Work:
Excellent Communication Skills
Positive Attitude
Problem Resolution Skills
Begin Today:
On-Line, Paid Training
Scheduling Flexibility
Professional Development Program
Expedidite Your Application
To expedite your application, please have the following information before you begin:
Please remember to include phone numbers for all references.
"I've learned how to pay attention to detail, how to have conversations. I've learned how to be a professional and what it means to have a good work ethic. I've learned how to effectively communicate with others…It's not what you say; it's how you say it. I've learned how to be a businesswoman and not just an associate. And I've taken everything I've learned working here and used it in my personal life."
GCS Supervisor