Robert "Bob" Lynch, Jr. passed away last week. He was instrumental in the growth of three companies in the telecommunications industry. Bob was an original investor in SOMAR in the 1980s. After retiring from a box manufacturer, he joined SOMAR as an advisor and our site selector during a time of explosive growth. In 1996, SOMAR was merged with several companies to become Telespectrum.
Bob continued to provide real estate options for the parent company, while remaining loyal to the hometown SOMAR team in Salisbury. In 2001, Global Contact Services was founded with many of the SOMAR managers and Bob joined the "band". Again, Bob was the go-to resource for selecting communities having the GCS profile of professional, friendly and meaningful partners.
In business terms, Bob's impact was staggering. Over twenty communities selected, over 7,000 jobs created and over $1 Billion of economic contribution. His leadership impact was also significant. He practiced patience with his younger colleagues, provided timely wisdom and never said 'no' to a road trip. I conservatively estimate logging over 10,000 miles of "windshield" time with Bob. His insight and stories will live on.
Bob Lynch will be remembered for his dry wit, calming demeanor and can-do attitude. RIP Bob Lynch.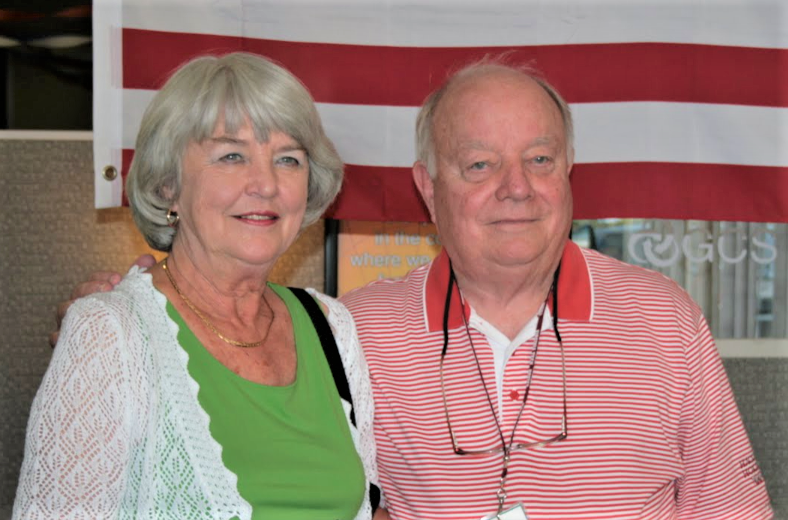 Bob Lynch and his wife Mary Nell at a GCS function.
Tell us about your program and we'll get back to you ASAP.