7 Top Trends in Outsourcing Work From Home Agents (Clone)
Today's global entrepreneurial landscape is customer-centered and highly competitive. This is why many organizations outsource their call center functions. Doing so allows internal teams to focus on the core business processes while ensuring there is a dedicated, and variable, customer support team. Whether in a center or working from home, the desired outcomes have not changed.
With customer satisfaction a key metric for business success, merely having a call center is not sufficient to ensure company and customer relations are healthy. Unfortunately, many Business Process outsourcing companies offer generic customer support services that take a similar approach to all their clients' call center needs.
Your BPO call center should be a critical partner in building and maintaining customer relations. The agents should match the tone and personality of your brand. This delivers a unique customer experience and boosts brand recognition and loyalty. To achieve this, you need to partner with an outsourcing firm that will manage your program to suit your needs. Some of the benefits you will enjoy from that type of relationship include:
Actively managing your program to meet your objectives and budget.
Delivering on the customer's expectation.
The call center will match your brand's personality and culture.
They should provide frequent ideas and suggestions to continually improve the service.
The recent pandemic has led to a dramatic increase in work from home agents. This change in the call center industry is changing some of the ways customer service is delivered. This is one of the many trends in outsourcing that you should be aware of. In this article, you will learn all about the major trends in the outsourcing industry that you should consider when choosing your next outsourcing partner.
1. Increased Use of Video Content
Video is fast rising as a popular means of communication among consumers. This is because video calls add a visual element to communication. Plus, nearly everyone is zooming now, so they have grown to like it as engaging and effective. Some customers are equating video customer service as 'BETTER' customer service. If your customers are likely to prefer this visual option, it is crucial that you partner with an agency that offers video chat support.
2. Cloud Computing
As businesses become more digitized, the demand for cloud services is soaring. Data from a recent study by Gartner INC. suggests that there will be a 17% growth of the worldwide public cloud services market. It will grow in valuation to $266.4 billion up from 227.8 billion in 2019.
While there are still some needs for a premise-based system, the benefits of cloud-based are real. This also increases the collaborative capacity of organizations with remote teams in different countries as data is accessible in real-time.
3. Shift to Quality-Oriented Business Process Outsourcing
One of the main objectives and benefits of outsourcing is cost reduction. Firms try to achieve this objective by streamlining business processes while maintaining high-quality service. Ultimately, it is quality products and excellent services that will propel the growth of your company.
Consequentially, organizations are now placing more emphasis on finding higher quality outsourcing services over cheaper, inefficient service. However, the pandemic caught many companies flat-footed. Even companies with in-house call centers are now looking at using BPO partners for a portion of their call center staff. This provides a better Business Continuity Plan and increases flexibility during volume spikes and in extending service hours.
4. Personalized Business Process Outsourcing
Every organization is different. But you don't have to pay for Custom. There are so many tools and approaches available, the right BPO partner can provide a personalized customer presentation, without the high cost of customization.
For better service delivery, more and more outsourcing agencies are diversifying their offerings and increasing their capacity. This is to ensure that they can design the needed processes for each organization. However, to benefit from these solutions, you must have a clear understanding of your organization's values and preferences. This information will be crucial for the outsourcing agency as they set-up a program for your company.
5. REAL Intelligence vs. AI
One of the factors that contribute to inefficiency and cost is repetitive manual processes. Organizations allocate a lot of resources, workforce, and time to have such repetitive tasks done. However, smart Business Partners can design a balance of live agents, self-service, and AI to automate practical areas. They use agents where they best impact the customer experience.
By reducing human resources requirements for some processes, organizations benefit from reduced operating costs, greater efficiency, and better live customer interactions.
6. Increased Focus on Cybersecurity
Arguably, the internet has been the most significant growth facilitator for many sectors over the last decade. However, along with it came one of the biggest challenges businesses face today; cybercrime. There is an average of 2,244 cyberattacks every day, and spending on cybersecurity is projected to reach $133.7 billion in 2022.
Cyber attacks lead to the exposure of sensitive business, employee, or customer information. This opens up companies to liability. To address such concerns, both outsourcing firms and organizations are setting up data security measures and protocols. Working with partners having securing and process certifications, like PCI, PII, and HIPAA, can dramatically reduce risk. SOC audits and Penetration testing can add an additional layer of protection.
Such moves are also being prompted by the need for organizations to avoid non-compliance fines that come with the increasing data protection regulations set. Make sure your next partner is up to speed with compliance in all areas important to your industry.
7. More Businesses Will Turn to Outsourcing
Generally, large organizations are the ones that seek outsourcing services. 66% of large businesses, those with over 50 employees, outsource. For small businesses, those with fewer than 50 employees, only 29% outsource.
However, the size of an organization does not necessarily determine its need for outsourcing. Many companies that never outsourced are now looking to maintain an outsource presence. This ensures more flexibility to respond to demand, ensure business continuity, and control costs.
As such, more and more businesses will seek out outsourcing services to facilitate their growth. Projections point to outsourcing budgets of businesses will increase from 6% to 9%.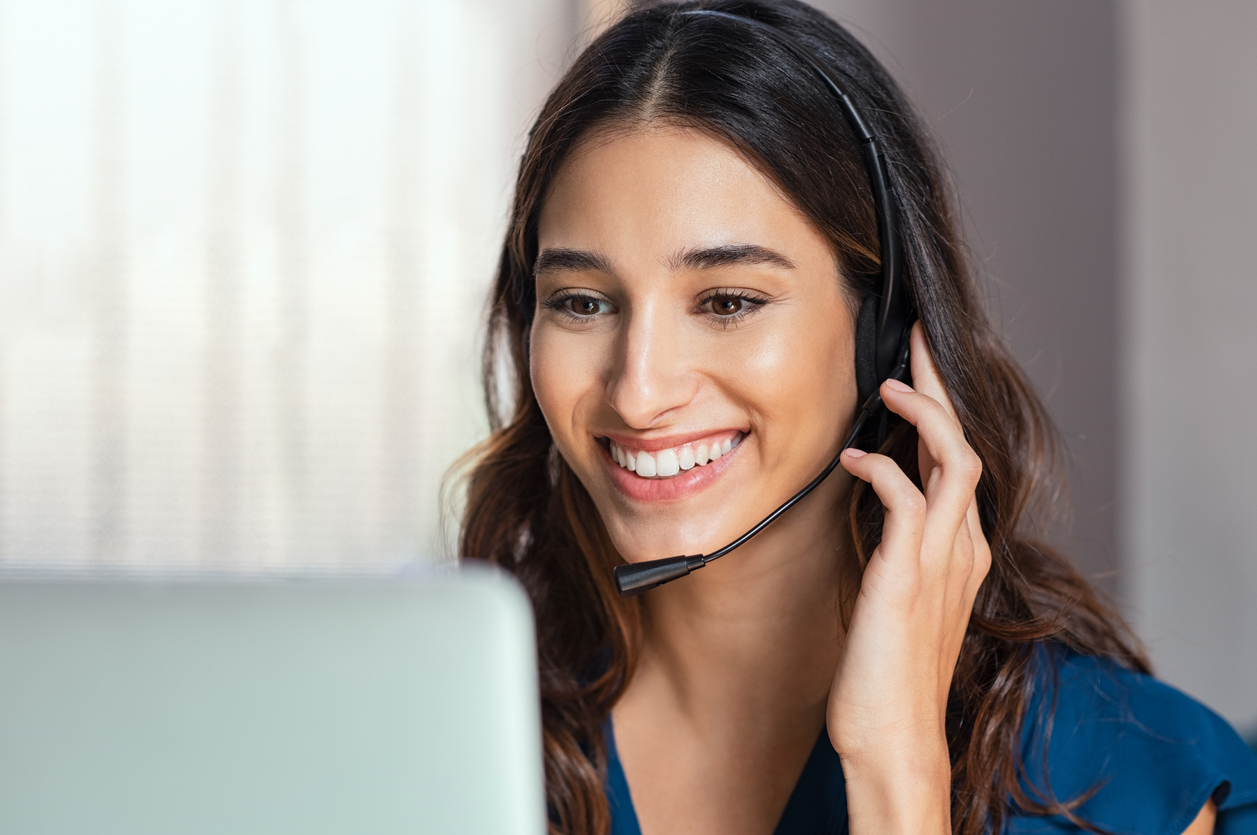 Up-Skilling Will Be a Mainstay
As the business landscape continues to evolve, agility is fast becoming an invaluable trait. It helps organizations adapt to capitalize on opportunities or quickly take advantage of disruptive changes. This is why there is a greater need for employees to continue learning and picking up new skills that will be critical in the future.
In the same vein, the best outsourcing agencies employ an up-skilling strategy to ensure their work from home agents are equipped for all your need. With more Work From Home Agents, now is the time to revamp your distance learning approach for your employees.
GCS™ is a staffing solutions firm that helps organizations grow by allowing them to focus on core functions. Reach out to us today for call center outsourcing, staffing management, training, and certification, as well as consultations.
Tell us about your program and we'll get back to you ASAP.